Who are the Politicians in Opposition According to the Public Opinion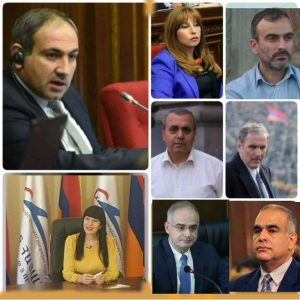 November 2-16  the «GALLUP International association» tried to find out which politicians are publicly perceived as an opposition, a 1-5 point scale was used , where 1 means not at all in opposition, 5- entirely in opposition.
Company Director Aram Navasardyan said at a press conference held today, that 1104 citizens participated in the survey.
According to the survey  Zhirayr Sefilyan, Nikol Pashinyan and Zaruhi Postanjyan got 3,7 points,
 Levon Ter-Petrosyan and Raffi Hovannisian got 3.2 points,
 Naira Zohrabyan and  Hrant Bagratyan got  3.1 points and  Levon Zurabyan- 3 points.