Gagik Tsarukyan returns to Armenian politics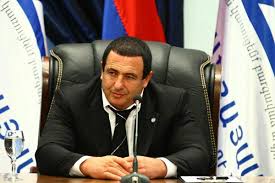 YEREVAN. – Opposition Prosperous Armenia Party former leader, and businessman MP Gagik Tsarukyan, is returning to active politics; Tsarukyan informed about this in a statement.
"I cannot be apathetic towards the fate of my people.
"We need to establish (…) necessary conditions for economic development and job creation.
"The parliamentary elections of 2017 will be crucial for the future of Armenia.
"Considering the internal and external challenges facing our country as well as the public demand for my return to politics, I [hereby] declare that I am opening the closed chapter of [my] political activity; and I will run in the parliamentary elections of 2017, forming a broad alliance.
"I have a duty to perform before my people," Tsarukyan's statement reads, in particular.